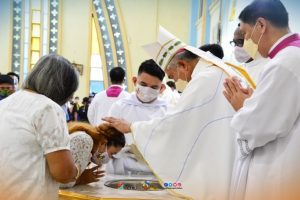 My soul proclaims the greatness of the Lord and my heart rejoices in God my Savior. Such as the song of the mother in her glorification and praise to God for the many blessings that she has received especially for being chosen as the mother of Jesus. Such should also be our words of thanksgiving to the Lord because of the many blessings He has bestowed on us, especially the Gift of Faith.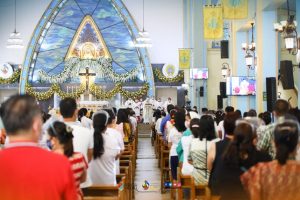 The last day of the Triduum was held at the National Shrine of Nuestra Señora De Regla and was presided over by Cebu Auxiliary Bishop Midyphil Billones who also led the Baptism of 100 Adults During the same celebration, they also received the Sacrament of Confirmation and the Sacrament Holy Eucharist.  Among them are the Magpantay family whose all members were altogether baptized.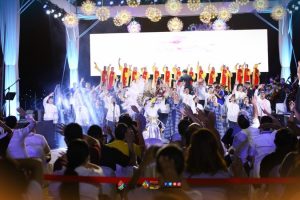 At 1pm, a motorcade followed around Cebu City (North). Lapulapu City, Mandaue City and Cordova together with the Pilgrim image of Sñr. Sto. Niño and the 2021 Jubilee Cross.
The day was culminated with a Cultural Concert at the Liberty Shrine, Lapulapu City. The concert was entitled "Musica Sacra in 500 voices" – God's voice in the Filipino Soul. People were serenaded with timeless songs and melodies. The songs that people love and the songs which have become a part of people's journey especially in their spiritual life as Christians. (By Carmelle Ferrater)